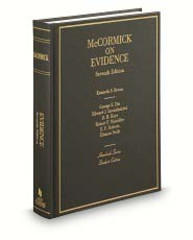 Two basic reminders about evidence appear in Eaton-Stephens v. Grapevine Colleyville ISD, an employment dispute involving a school counselor:
"Eaton-Stephens also argues she should have received a spoliation inference because her computer's contents were erased, and that, because the School District's policy and rules required retention of the contents for several years, the only conclusion was that the action was taken in bad faith. Our cases indicate a violation of a rule or regulation pertaining to document retention is not per se bad faith and Eaton-Stephens cites no authority in support of such a per se bad faith rule."
"We agree that the district court unduly discredited some of Eaton-Stephens's deposition testimony as conclusory. 'A party's own testimony is often "self-serving," but we do not exclude it as incompetent for that reason alone.' Even if self-serving, a party's own affidavit containing factual assertions based on firsthand knowledge is competent summary judgment evidence sufficient to create a fact issue."
No. 16-11611 (Nov. 13, 2017, unpublished).