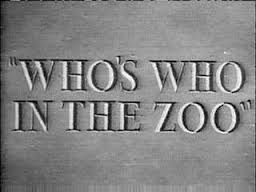 The Department of Agriculture fined Bodie Knapp (d/b/a "The Wild Side") $395,000 for violations of regulations about the purchase and sale of exotic animals.  The Fifth Circuit largely affirmed, reviewing several basic concepts of administrative law in the process:
A clear regulation about a regulatory exemption trumps an arguably inconsistent summary of the regulation in an agency publication.
Even in an environment of considerable deference, an agency ALJ must provide enough explanation so the appellate court can "reasonably discern the reason" for his ruling.  Accordingly, the Court remanded for further findings as to whether "aoudad, alpaca, and miniature donkeys are 'animals' . . . and not 'farm animals,'" and about the purchasers' intentions to display "one alpaca, one auodad, two zebras, one wildebeest, two addax, seven buffalo, three nilgai, four chinchilla and one axis deer."  (No partridge in a pear tree was involved in the case.)
It is a "heavy burden" to prove estoppel from statements made by an agency employee, and proof of a misrepresentation is only one element of that defense.
A sale of two lemurs (as opposed to a donation) can be proven with evidence of the receipt of two zebras shortly after the delivery of the lemurs.
The opinion also affirmed on several challenges to the penalties, finding the agency's position to not be unreasonable.  Knapp v. U.S. Dep't of Agriculture, No. 14-60002 (July 31, 2015).