Recent opinions from the Fifth Circuit cover all of the basic elements of claims under Section 1 and Section 2 of the Sherman Act, as well as other issues in antitrust law. For further reference, see the jury instructions and questions from Retractable Technologies, Inc. v. Becton, Dickinson & Co., the plaintiff's and defendants' charge submissions from Nukote of Illinois, Inc v. Clover Technologies, and the jury instructions in MM Steel v. JSW Steel.
SECTION I
The recent case of MM Steel, L.P. v. JSW Steel (USA) Inc. thoroughly analyzes Section 1 conspiracy liability, reversing one claim and affirming another, in a $150 million case about steel distribution on the Texas Gulf Coast.  806 F.3d 835 (5th Cir. 2015), cert denied, 580 U.S. ___ (Oct. 31, 2016).
SECTION II
Several cases review the basic elements of monopolization claims.
Product Market.  After a trip to the Supreme Court which established rule-of-reason review for vertical price restraints, the Fifth Circuit affirmed the dismissal of the long-running case of PSKS, Inc. v. Leegin Creative Leather Products, Inc., 615 F.3d 412 (5th Cir. 2010).  Specifically, the Court rejected alleged product markets of the "retail market for [a certain brand of] women's accessories" and the "wholesale sale of brand-name women's accessories to independent retailers."  The Court criticized the first definition as going beyond the limited scope of "single-manufacturer" markets recognized by the Supreme Court.  Id. at 418 (citing Eastman Kodak v. Image Technical Services, 504 U.S. 451 (1992)).  It saw the second definition as simply too vague and broad, finding "it is impossible to imagine that [defendant] could have power over such a market."  Id. at 418-19.  The Court also found no plausible allegation of an injury to interbrand competition, as opposed to competitive injury to the plaintiff.  Id. at 420 (citing Brunswick Corp. v. Pueblo Bowl-O-Mat, 429 U.S. 477, 489 (1977)).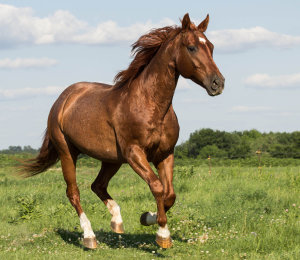 In Abraham & Veneklasen Joint Venture v. American Quarter Horse Association, breeders of cloned quarter horses sued the American Quarter Horse Association, alleging that its bar on the registry of cloned horses was anticompetitive and violated Sections 1 and 2 of the Sherman Act.  776 F.3d 321 (5th Cir. 2015). As to the Section 2 claim, the Court observed: "AQHA is a member organization; it is not engaged in breeding, racing, selling or showing elite Quarter Horses."  Thus, because "nothing in the record . . . shows that AQHA competes in the elite Quarter Horse Market," no claim about its alleged monopolization of that market was cognizable.  The Court distinguished other cases in which a trade association actually became a market participant and competitor.
Geographic market.  In Wampler v. Southwestern Bell, an "MDU" (multi-dwelling unit) entered a contract with AT&T for broadband Internet, voice, and video services, which was challenged as a restraint of trade under Section 1 of the Sherman Act.  597 F.3d 741 (5th Cir. 2010).  The Court affirmed the dismissal of the case for failure to allege a proper geographic market, finding that "too many competitive forces" operated on an individual MDU to consider it as its own market.  The Court relied on its earlier precedent of Apani Southwest, Inc v. Coca-Cola Enterprises, which found that the sale of bottled water on city-owned facilities in San Antonio was not an actionable geographic market.  300 F.3d 620, 626-27 (5th Cir. 2002); see also Surgical Care Center of Hammond v. Hosp. Serv. Dist. No. 1, 309 F.3d 836, 839-40 (5th Cir. 2002) (rejecting geographic market that relied excessively on a health provider's service area, rather than "a showing of where people could practicably go for inpatient services").
In Funeral Consumers Alliance v. Service Corp. Int'l, a consumer group sued about the market for caskets.   Among other holdings, most notably about standing, the Fifth Circuit affirmed the denial of class certification, finding that the scope of the putative nationwide class fit poorly with the evidence of localized market activity for funeral services and casket sales.  695 F.3d 330, 350 (5th Cir. 2012) (distinguishing United States v. Grinnell Corp., 384 U.S. 563 (1996)).
Exclusionary conduct.  Simply raising prices is not enough.  As part of broader disputes about the bankruptcy of Pilgrim's Pride, chicken growers alleged that its decision to shut down a large facility violated the Packers and Stockyards Act of 1921.  Relying on its earlier decision which found that a broader provision of the Act required proof of anticompetitive conduct, the Fifth Circuit found that section 192(e) of the Act imposes the same requirement.  Agerton v. Pilgrim's Pride Corporation, 728 F.3d 457 (5th Cir. 2013) (citing Wheeler v. Pilgrim's Pride Corporation, 591 F.3d 355 (5th Cir. 2009) (en banc, 9-7 decision)).  The Court then reversed a $25 million judgment for the growers, reasoning: "In the instant case, PPC had overextended itself into the commodity chicken market, was producing more chicken than the market appeared to need, and was thereby driving the market price of chicken down at great cost to itself. Recognizing the damage inflicted by its own excess production, PPC wisely decided to stop flooding the market with unprofita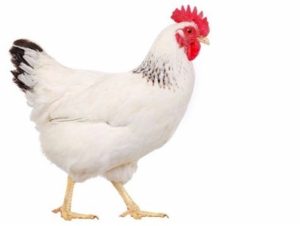 ble chicken.  . . . Far from being a nefarious goal, higher prices are the natural consequence of a reduction in supply.  If it is lawful for a business to independently control its own output, then it is also lawful for the business to hope for the natural consequences of its actions."
The same holds true for lower prices.  In Felder's Collision Parts, Inc. v. All Star Advertising Agency, the plaintiff sold aftermarket parts for GM cars.  It sued GM and several dealers in original equipment manufactured parts made by GM, alleging that they ran a pricing and rebate program that amounted to predatory pricing.  Under the program, a dealer would offer a price significantly lower than the ordinary aftermarket part price. Felder's argued the dealer priced beneath average variable cost — and thus engaging in predatory pricing — and offered an example of a dealer selling a part for $119 that it bought from GM for $135.
The defendants pointed out that a key part of the program was a rebate to the dealer from GM based on sales, and including that rebate in the "cost" calculation turned the seeming $15 loss in this example into a 14% profit.  The Fifth Circuit agreed:  "The price versus cost comparison focuses on whether the money flowing in for a particular transaction exceeds the money flowing out. The rebate undoubtedly affects that bottom line for All Star by guaranteeing that it makes a profit on any Bump the Competition sale. That undisputed fact resolves the case, as a 'firm that is selling at a shortrun profit maximizing (or loss-minimizing) price is clearly not a predator.'" The Court acknowledged: "Felder's no doubt is having a tougher time selling aftermarket equivalent parts for GM vehicles  . . . But antitrust law welcomes those lower prices for consumers of collision parts so long as neither GM nor its dealers is selling parts at below-cost levels."  777 F.3d 756 (5th Cir. 2015).
And certain other conduct, while perhaps giving rise to actionable business torts, also does not violate the antitrust laws. In Retractable Technologies Inc. v. Becton Dickinson Co., in the course of reversing a $340 million antitrust judgment, the Court noted that because a patent grants a limited monopoly, "patent infringement invades the patentee's monopoly rights, causes competing products to enter the market, and thereby increases competition," and thus "is not an injury cognizable under the Sherman Act." Similarly, while the false advertising claims in that case "may have been wrong, misleading, or debatable,' . . . they were all "arguments on the merits, indicative of competition on the merits." No. 14-41384 (Dec. 2, 2016).
The plaintiff in Marucci Sports LLC v. NCAA alleged that the "Bat-Ball Coefficient of Restitution Standard" — a testing protocol "to ensure that aluminum and composite bats perform like wood bats" — was in fact an anticompetitive device calculated to protect the NCAA's relationship with large bat manufacturers.  751 F.3d 368 (5th Cir. 2014).  The Fifth Circuit affirmed dismissal, finding: (1) inadequate pleading of a conspiracy under Twombly; (2) inadequate pleading of an injury to "competition among non-wood baseball bat manufacturers" as opposed to its own; and (3) that the standard could fairly be called a procompetitive "rule and condition" of athletic competition.  Id. at 375-77.  Denial of leave to amend was also affirmed.
In the American Quarter Horse Association case cited above — in the context of a Section 1 conspiracy claim about the operation of the Association's horse registry —  the Court expressed skepticism about whether the Association's management could legally conspire with the Association, noting (without deciding):  "American Needle's rejection of 'single entity' status for organizations with 'separate economic actors' [such as the NFL as to licensing] does not fit comfortably with the facts before us.  AQHA is more than a sports league, it is not a trade association, and its quarter million members are involved in ranching, horse trading, pleasure riding and many other activities besides the 'elite Quarter Horse' market."  The Court then held that Plaintiffs had not shown a conspiracy, finding that their evidence about powerful members of the Association speaking out against cloning did not prove an actual agreement: "[T]he antitrust laws are not intended as a device to review the details of parliamentary procedure."  (citation omitted)
On the other hand, the Court affirmed as "obvious" the FTC's finding of exclusionary conduct by a physician group, which systematically and continually polled its members about minimum fees, in North Texas Specialty Physicians v. FTC, 528 F.3d 346 (5th Cir. 2008).  [The Supreme Court recently visited related topics about the operation of a professional regulatory board in North Carolina State Board of Dental Examiners v. FTC, 135 S. Ct. 1101 (2015)]
In Tunica Web Advertising v. Tunica Casino Operators Association, the Court remanded the dismissal of an alleged horizontal refusal to deal for further review, holding that "per se" liability does not necessarily require that one of the alleged conspirators be a direct competitor of the plaintiff.  496 F.3d 403, 414-15 (5th Cir. 2007) (citing Northwest Wholesale Stationers v. Pacific Stationery & Printing, 472 U.S. 284 (1995)).
In Xcaliber Int'l Ltd. v. Attorney Gen'l State of Louisiana, the Court acknowledged the potential for exclusionary conduct via a "hybrid restraint" — a state regulatory system that relies on input from private parties, particularly as to pricing — but found that the Louisiana laws implementing a tobacco settlement were not such a restraint.  612 F.3d 368, 376 (5th Cir. 2010).  See also Sam Brands, Inc. v. Caldwell, 614 F.3d 172, 177 (5th Cir. 2010) (rejecting a Sherman Act challenge to related laws about a tobacco settlement).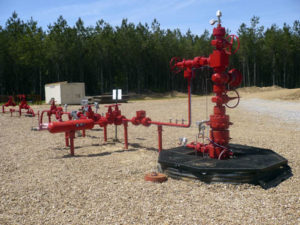 Antitrust injury.   In Waggoner v. Denbury Onshore, LLC, 612 F. App'x 734 (5th Cir. 2015), the Court affirmed the dismissal of a claim by the owner of a working interest in a carbon dioxide well, who alleged that a customer sold carbon dioxide to its subsidiaries at low prices and lowered his royalties.  The Court affirmed the dismissal of his claim, relying on Jebaco v. Harrah's Operating Co., 587 F.3d 314 (5th Cir. 2009), which found no antitrust standing from the effect of casinos' behavior on riverboat rentals, and Bailey v. Shell W. E&P, Inc., 609 F.3d 710 (5th Cir. 2010), which involved a similar royalty claim.  "As with the decrease in per-patron [rental] fees in Jebaco, Waggoner's decrease in royalties is the result of downstream conduct by the payor, in a market in which Waggoner is not a participant."
OTHER ISSUES
Spectrum Stores v. CITGO Petroleum affirmed the dismissal of an antitrust challenge to OPEC's operations, based on the political question and act-of-state doctrines.  632 F.3d 938 (5th Cir. 2011).
In Gulf Coast Hotel Motel Association v. Mississippi Gulf Coast Golf Course Association, a suit about fees for a golf voucher program, the defendant successfully moved to dismiss on the ground that the plaintiff had not alleged an effect on interstate commerce.  658 F.3d 500 (5th Cir. 2011).  Substantively, the Court acknowledged that while it has "limited the reach of the Commerce Clause with respect to non-economic activity," (citing U.S. v. Lopez, 514 U.S. 549 (1995)), "the conduct alleged here . . . bringing out-of-state tourists to play golf–falls squarely within the Supreme Court's commerce clause jurisprudence."    Procedurally, the Court reviewed the  allegations about the effect of the fees on "out-of-state residents" in light of Twombly and Iqbal and concluded that, while "sparse," they sufficed to allege an effect on interstate commerce.  The Court reversed the lower court's dismissal of the case for lack of jurisdiction.