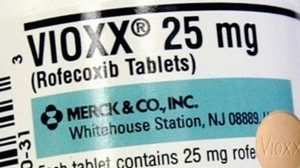 The plaintiff in Isner v. Seeger Weiss LLP alleged that counsel misrepresented the compensation that she would receive under a large Vioxx settlement. The defendants won; two features of the master settlement agreement were particularly important. First, it said that claimants would receive a payment under  "criteria to be determined by the Claim Administrator" and "according to guidelines to be established by the Claims
Administrator" — thus, "the method of calculation was . . . specifically reserved for
the decision of the Claims Administrator at a later date." Second, under the heading "NO GUARANTEE OF PAYMENT," the release said: "I FURTHER ACKNOWLEDGE THAT I UNDERSTAND THIS RELEASE AND THE AGREEMENT AND THAT THERE IS NO GUARANTEE THAT I WILL RECEIVE ANY SETTLEMENT PAYMENT OR, IF ANY SETTLEMENT PAYMENT IS MADE, THE AMOUNT THEREOF." No. 15-31070 (Oct. 11, 2016, unpublished).