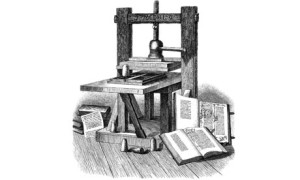 Eric Eddy alleged injury from a printing press.  The Fifth Circuit affirmed for lack of personal jurisdiction in Texas, holding:
1.  "Once the press was installed in Mississippi, it exited the stream of commerce because the Mississippi buyer was a consumer of the product, not a distributor or retailer."  After that point, the movement of the press "was the result of 'fortuitous' and 'attenuated' acts of third parties[.]"  (The last sentence echoes the Supreme Court's recent emphasis of this general concept in  Walden v. Fiore, 134 S. Ct. 1115 (2014)).
2.  While spare parts for the press were shipped by the defendant to Texas, no evidence showed that those parts contributed to the plaintiff's injury, and the defendant "introduced uncontroverted evidence establishing that the drive shaft Eddy alleged caused his injury was not, and could not have been, the same shaft that was shipped with the spare parts."
Eddy v. The Printers House (P) Limited, No. 15-10370 (Oct. 2, 2015, unpublished).