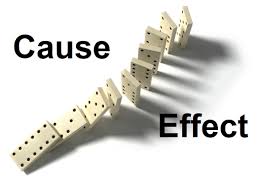 A medical practice hired an employment agency, which recommended an office manager who then embezzled $60,000.  The practice sued the agency and lost.  The Fifth Circuit observed that under the Texas definition of a "producing cause":
"when boys meet a man because he volunteers with their Boys Club, but the boys and their family then befriend the man outside of the club context, the club's misrepresentation that it thoroughly checks the background of its volunteers is not a producing cause of the man's later molestation of the boys outside of the club," and
"when a church advertises a teenage boy as a babysitter and parents hire him, the
church's advertisement is not the producing cause of his later molestation of
their children because the parents themselves chose to hire the teenager as a
babysitter."
Accordingly, "[b]ecause the doctors of the Medical Group decided to hire Brown based upon their own observations, we conclude that [the agency's] conduct was not the producing cause of the Medical Group hiring Brown and its resulting injuries."  Cox, Chanez & Williams v. Howroyd-Wright Employment Agency, Inc., No. 14-10799 (May 14, 2015, unpublished).