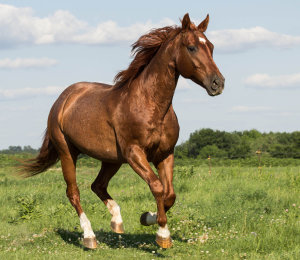 Plaintiffs — breeders of quarter horses using cloning technology — sued the American Quarter Horse Association, alleging that its bar on the registry of cloned horses was anticompetitive and violated Sections 1 and 2 of the Sherman Act.   Abraham & Veneklasen Joint Venture v. American Quarter Horse Association, No. 13-11043 (Jan. 14, 2015).  The district court agreed and entered an injunction; the Fifth Circuit reversed.
With respect to the Section 1 (conspiracy) claim, the Court expressed skepticism about whether the Association's management could legally conspire with the Association, noting (without deciding):  "American Needle's rejection of 'single entity' status for organizations with 'separate economic actors' [such as the NFL as to licensing] does not fit comfortably with the facts before us.  AQHA is more than a sports league, it is not a trade association, and its quarter million members are involved in ranching, horse trading, pleasure riding and many other activities besides the 'elite Quarter Horse' market."  The Court then held that Plaintiffs had not shown a conspiracy, finding that their evidence about powerful members of the Association speaking out against cloning did not prove an actual agreement: "[T]he antitrust laws are not intended as a device to review the details of parliamentary procedure."  (citation omitted)

As to the Section 2 claim, the Court observed: "AQHA is a member organization; it is not engaged in breeding, racing, selling or showing elite Quarter Horses."  Thus, because "nothing in the record . . . shows that AQHA competes in the elite Quarter Horse Market," no claim about its alleged monopolization of that market was cognizable.  The Court distinguished other cases in which a trade association actually became a market participant and competitor.