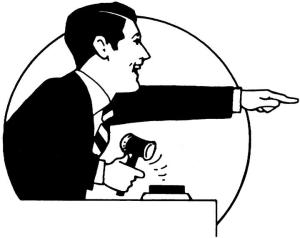 Plaintiffs sued for securities fraud about their investments in a business that auctioned antiques.  Heck v. Triche, No. 14-30146 (Dec. 23, 2014). They won on many claims at trial and the Fifth Circuit affirmed, largely on procedural grounds:
1.  Appeal Deadline Extended.  As a threshold matter, the plaintiffs' motion for attorneys fees tolled the deadline for the notice of appeal, because the district court entered an order under Fed. R. Civ. P. 83(e) that stayed the deadline until the disposition of the motion.  The Court noted some tension between its analysis of this issue and that of the Second Circuit's in Mendes Junior Int'l Co. v. Banco Do Brasil, S.A., 215 F.3d 306 (2000).
2.  Invited Charge Error.  The Court agreed that the district court's verdict form erroneously conflated the elements of a federal 10b-5 claim with those of a Louisiana securities claim.  It found, however, that the plaintiffs invited this error by advocating for this part of the charge (citing United States v. Gray, 626 F.2d 494, 501 n.2 (5th Cir. 1980) ["The invited error doctrine bars reversal even if the instruction constituted plain error."])
3.  Cross-Appeal Needed.  The plaintiffs argued that the district court erred by imposing liability under state law, not 10b-5.  The Court found this argument waived, because its acceptance would change the amount of the judgment as well as its basis, and the plaintiffs did not cross-appeal.