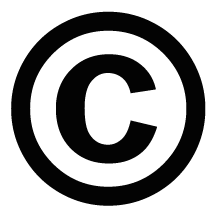 The plaintiff in GlobeRanger Corp. v. Software AG won a $15 million judgment for misappropriation of trade secrets. The Fifth Circuit affirmed, holding:
After a thorough review of Circuit precedent – not all entirely consistent – "that GlobeRanger's trade secret misappropriation claim requires establishing an additional element than what is required to make out a copyright violation: that the protected information was taken via improper means or breach of a confidential relationship. Because the state tort provides substantially different protection than copyright law, it is not preempted."
Recognizing the "jurisdictional Catch-22" created by that ruling, and referring back to an earlier panel opinion from the time of the case's removal: "As the complaint [then] alleged only conversion of intangible property for which there is equivalency between the rights protected under that state tort and federal copyright law, complete preemption converted the conversion claim into one brought under the Copyright Act that supported federal question jurisdiction at the time of removal and supplemental jurisdiction after it was dismissed."
Found that GlobeRanger had offered sufficient evidence of: (1) what specifically constituted its claimed trade secrets; (2) whether Software AG acquired trade secrets improperly or with notice of impropriety, particularly in light of federal contracting regulations; and (3) whether Software AG "used" any trade secret.
The opinion concluded with an unfortunately apt observation about the business litigation that is the focus of this blog: "This case demonstrates the unfortunate complexity of much of modern civil litigation. A trial involving a single cause of action—misappropriation of trade secrets (plus a derivate conspiracy claim)—has resulted in an appeal raising numerous issues that span the lifecycle of the lawsuit: jurisdiction; preemption; federal contracting regulations; expert testimony on damages; and jury instructions.